Featured Article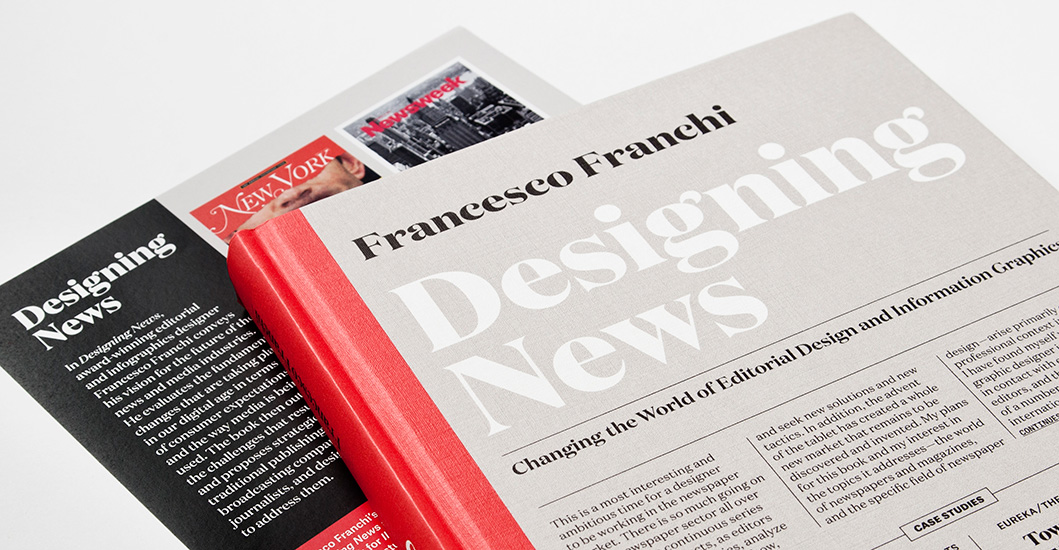 Francesco Franchi's perceptive book about the future of the news and media industries in our digital age.
In Designing News, award-winning editorial and infographics designer Francesco Franchi conveys his vision for the future of the news and media industries. He evaluates the fundamental changes that are taking place in our digital age in terms of consumer expectations and the way media is being used. The book then outlines the challenges that result and proposes strategies for traditional publishing houses, broadcasting companies, journalists, and designers to address them.
---
About Francesco Franchi
Designer. Art director IL / Il Sole 24 ORE, Journalist, Professor. Author of Designing News (Gestalten, 2013). Learn more
Latest Articles
YODO (#YouOnlyDesignOnce) is the new column devoted to graphic design, published every month on IL magazine. Read more

– 'YODO, You Only Design Once'

.
As designers we are living the most interesting and challenging age of the news industry. The technology used in writing is undergoing a huge transformation, addressing itself to a multitude of languages. The great challenge of our time is to combine different languages, in order to increase knowledge and understanding, to inform and clarify. Read more

– 'Infographic Thinking Workshop in Milan, June 19–20, 2014'

.
Historical panorama tracking western theories about the art of memory designed for Memory Palace Exhibition at V&A Museum, London 18 June — 20 October 2013 The Ancient Greeks created an elaborate memory system, based on a technique of impressing 'places' and 'images' (loci and imagines) on the mind. Read more

– 'V&A Memory Palace Exhibition'

.
---