Featured Article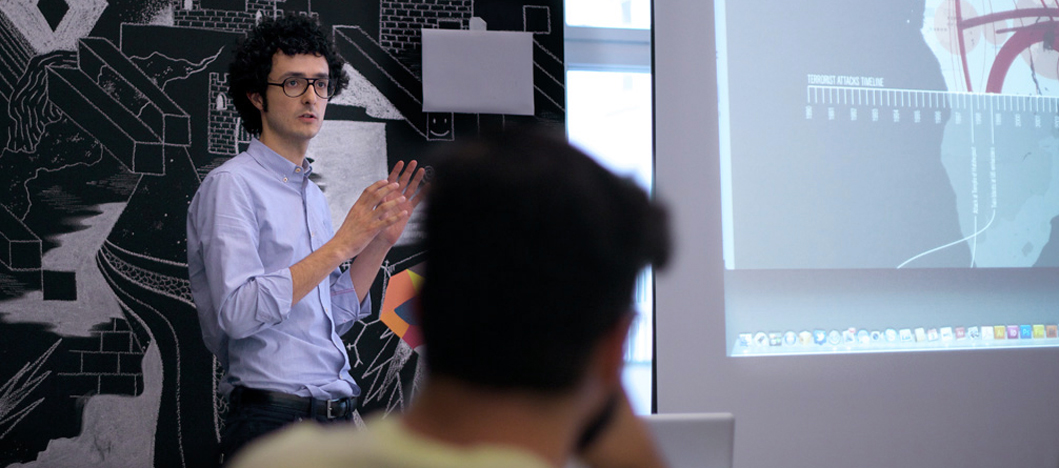 Two-Day Workshop c/o Gestalten
The evolution of information stands at the intersection between the visualization and critical interpretation of data. With technology advancing at such rapid speed, and the way we consume and digest information constantly evolving, designers are challenged to embrace new editorial formats, platforms, and visual languages. An emergence of visual journalists and graphic editors are tackling this task and reinventing news on paper through a new form of journalistic expression. They are creating a narrative language where the content and visuals coexist and work cohesively together to deliver a result that is digestible, informative, and enhances the overall quality of the story. Editorial designers are developing new journalistic styles and conveying their ideas through visual storytelling where texts, headlines, photographs, and infographics are not considered as standalone elements but developed together to create a visual story that allows readers to process and digest this knowledge in an informative and elegant way. Infographics have become the key to changing culture and convention from the perspective of information consumption and IL—Intelligence in Lifestyle, the first magazine dedicated to cultural and social transformation in the 21st century, is one of the publications today that is pushing the envelope in the field of editorial design.
Read more: First edition, Second edition, Project developed 1, Project developed 2
Photos: Part 1, Part 2, Part 3, Video
If you are interested in knowing about upcoming workshops, keep an eye on my website for future updates, or email me.
---
About Francesco Franchi
Art director, IL / Il Sole 24 ORE (Italy). Learn more
Latest Articles
Bi-dimensional versions of classic literature My written contribute to Malofiej18 Annual Publication, p. 50 Index Books, Spain 2011 In 1654, while publishing her novel Clélie (1), Madeleine de Scudéry also published a map she herself had created. Her 'Carte du pays de Tendre'' (fig.1) — a map of the Land of Tenderness — presents a [...] Read more

– 'Graphic Literature'

.
An information graphic has to be an intelligent representation My written contribute to Malofiej17 Annual Publication, p. 54 Index Books, Spain 2010 INTELLIGENCE literally means being able to understand and quickly comprehend what we see. In order to help us graphic designers use visual metaphors which are a powerful aid to human thinking. During the [...] Read more

– 'The limits of infographics'

.
---