Featured Article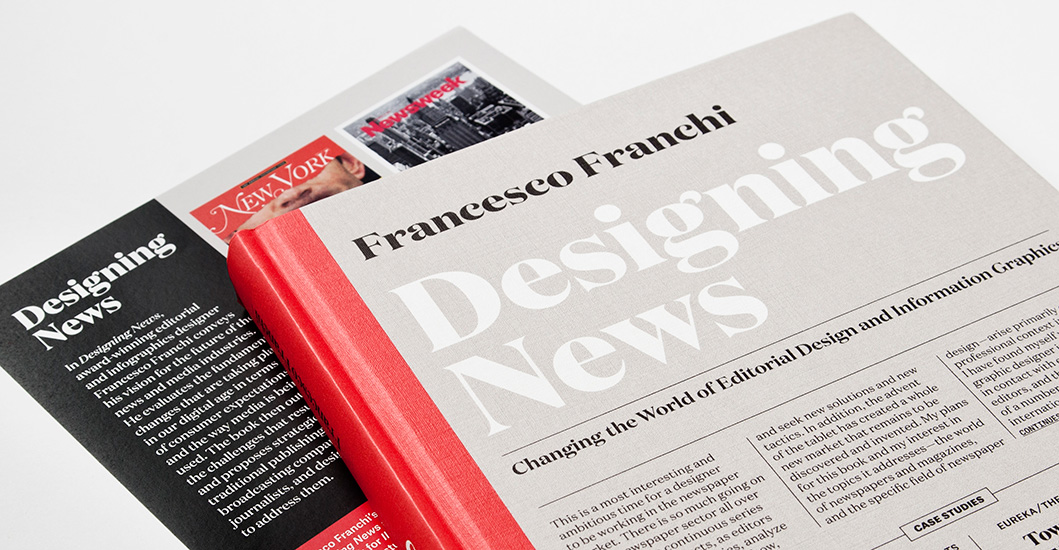 Francesco Franchi's perceptive book about the future of the news and media industries in our digital age.
In Designing News, award-winning editorial and infographics designer Francesco Franchi conveys his vision for the future of the news and media industries. He evaluates the fundamental changes that are taking place in our digital age in terms of consumer expectations and the way media is being used. The book then outlines the challenges that result and proposes strategies for traditional publishing houses, broadcasting companies, journalists, and designers to address them.
---
About Francesco Franchi
Designer. Art director IL / Il Sole 24 ORE, Journalist, Professor. Author of Designing News (Gestalten, 2013). Learn more
Latest Articles
Historical panorama tracking western theories about the art of memory designed for Memory Palace Exhibition at V&A Museum, London 18 June — 20 October 2013 The Ancient Greeks created an elaborate memory system, based on a technique of impressing 'places' and 'images' (loci and imagines) on the mind. Read more

– 'V&A Memory Palace Exhibition'

.
The workshop aims at highlighting the potential of infographic thinking as modality to approach and interpret reality: not only limited to the traditional graphic design disciplines, today infographic is able to translate a complex issue into an effective and recognizable visual form, producing new knowledge and revealing new meanings. Download the Infographic Thinking workshop fact […] Read more

– 'Infographic Thinking Workshop'

.
Infographic as impossibility in its purest form Poster designed for the twentieth anniversary of the Malofiej Infographic Award. In 2012 SND-E asked 81 leading journalists and graphics artists to define Infographics. 'What does Infographics mean to you?' 'How would you define it?' 'How would you describe the profession?' Read more

– 'Infographics. A Visual Definition'

.
---